Getting an all-over glow isn't easy when the weather is miserable, but with a spray tan, you can keep a beautifully bronzed look all year round.
The only problem is that the hassle of the inconvenience of going to a salon might be tricky to fit into your schedule, plus the costs can very quickly add up too.
The alternative is to opt to buy spray tan equipment for use in your own home. But is this an economical option? Here are the facts you need to know.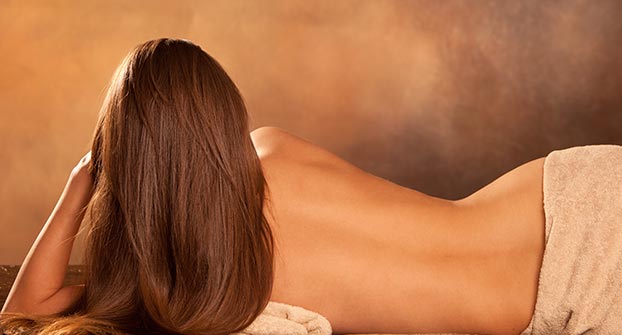 Getting The Perfect Colour
Spray tanning may sound pretty easy but there's a technique to master if you want to have an even, head to toe tan and not looking patchy and streaky.
It's even more difficult when you're applying it to yourself rather than someone else. If you're not careful you could end up seriously ruing your tan and have it looking patchy.
After you've bought your equipment, you can either just get started on your own or you can attend a special training course. Many of the big tanning companies offer training on spray tans, which typically takes no more than a day to complete.
The cost of this course is generally upwards from £50 but will provide you with a certificate if you ever decide you want to do it as a business.
The Equipment
There are lots of different brands and styles of spray tan guns that you can purchase for home use, so it's a good idea to do your homework first.
The best guns will have an even coverage which allows you to apply the colour without having to press too hard or have to repeatedly go over the same areas.
You can buy all the equipment you need as a combined kit, but these often contain cheaper elements which aren't such good quality. For this reason, it can be preferable to purchase the components separately.
There are many different brands of spray guns, but for a decent model, you should expect to pay at least £30.
You'll also need a pop-up tent to protect your walls and furniture from a mist of tan solution, staining everything around you. These can be bought as part of a kit too but if you're buying the spray gun separately you can pick up a tent on its own for £20-30.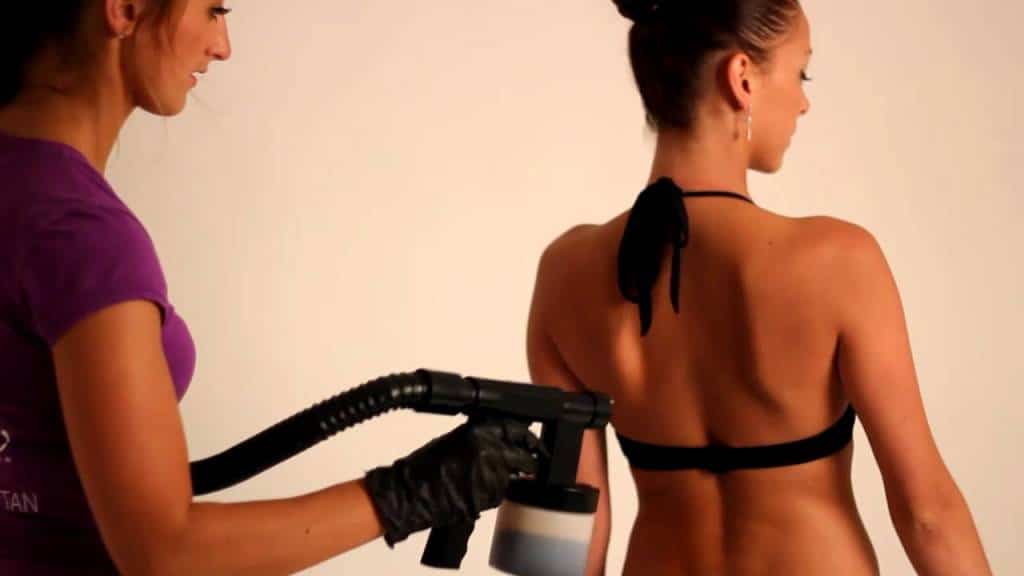 Finally, you can choose to wipe off the spray tan from areas you don't want to cover, but it can be tricky to remove it all. Therefore, prevention is often a better option. Sticky Feet are pads which are shaped just like your own feet and are stuck to your soles. These stop any tan from staining the skin on the soles of your feet. For 100 pairs of Sticky Feet, you'll probably pay around £30.
The Colour
Once you have the basic equipment, the final thing you need to purchase is the spray tan solution.
You might want to use different tanning sprays at different times of the year, going darker in the summer and lighter in the winter.
Spray tan solutions are available in different shades so you can pick one which offers a deeper bronze, depending on your own preference.
But colour isn't the only option and you might find that you like some brands better than others. As well as being easier to apply and blend, there's also the scent to consider, plus whether there are any extra ingredients such as erythrulose which can extend the life of the tan.
Expect to pay from £20 upwards for a 1000ml bottle of spray tan solution.
A Beautiful You
Spray tan equipment can be a good investment if you're a regular user, and over time it will help to save you money. However, the initial outlay can be pretty hefty and you may need time to get used to the application technique too. So don't expect it to be an instant success overnight.